Made it out to Swan Falls over the weekend. Mark, Bruce, Greg, Rob, and Blaine were all there. We initially met at the Melba flying site, but it was much too light to fly there, so we headed over to Swan Falls to fly the SE launch. The day started out light but it turned on enough so that all the paraglider pilots got about 45 minutes to an hour of flying in.
I followed Mark off the hill and took a quick 3-5 minute sled right to the bottom. Bruce launched behind me and flew for quite a while. I made it back to the top in time to get his landing recorded: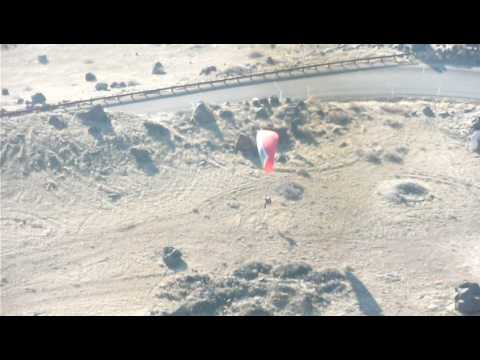 Greg was kind enough to take some images of me while I was flying.